What Sets Our Carpet Cleaning Business Apart?
There are many carpet cleaning companies in Naperville, but only few of us can actually deliver the carpet cleaning service you deserve. As a carpet cleaning business that has been serving Naperville for more than 25 years, our experience in delivering quality cleaning service is second to none. There are many reasons why you should choose us as your professional cleaner in Naperville.
Experience
As said earlier, we have over 25 years in the cleaning industry. We have seen all kinds of stains on every type of carpet and remove them effectively. We have cleaned thousands of homes and made many customers happy.
Cleaning Technology
We use the latest truck mount technology along with the safest and industry-approved cleaning products and equipment to provide our customers the highest level of cleaning. The cleaning systems we use ensure safe and effective cleaning.
Industry Affiliation
Our Naperville carpet cleaning company is affiliated with the leading associations in our industry like Carpet and Rug Cleaners Institute of Illinois and Carpet and Rug Institute. We also have certifications from Institute of Inspection, Cleaning, and Restoration Certification and Proud Providers of Certified Products.
Certified Cleaning Technicians
Our carpet cleaning technicians have certifications and they are paid hourly and not on commission. Our technicians are friendly, courteous, and punctual. Our technicians regularly attend courses and certification schools and they are abreast with the latest technology and changes that take place in our industry.
Guaranteed Satisfaction
We value our customers in Naperville. Thus, if you are not completely happy with our service, we will be glad to do it again and make it right. If still not impressed, we will refund you. We do not want anyone in our community to feel that they paid for a carpet cleaning service they did not receive.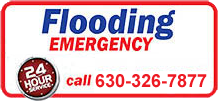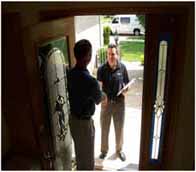 Hello! I want to thank you for taking time to learn more about me and my company. My name is David Gang. My family and I have lived in Illinois our whole lives. A little over 25 years ago I started this family company with my dad and one of my college buddies. I am very proud to have grown Phase 2 Services from one technician and one truck into a company that now includes a large group of wonderfully kind and knowledgeable professionals. In 2008, I lost my dad to cancer, but I believe he would be proud of where the company is today. As the saying goes, "if you love what you do you'll never work a day in your life". Who would have thought this would be my passion. Nobody likes dirt and grime and I am no exception. Every service that we provide, I, myself, have performed countless times. I am directly involved in the training of every one of my technicians and I assure you they share my feelings. Thanks again for taking the time to learn more about me, Dave
Clients Served