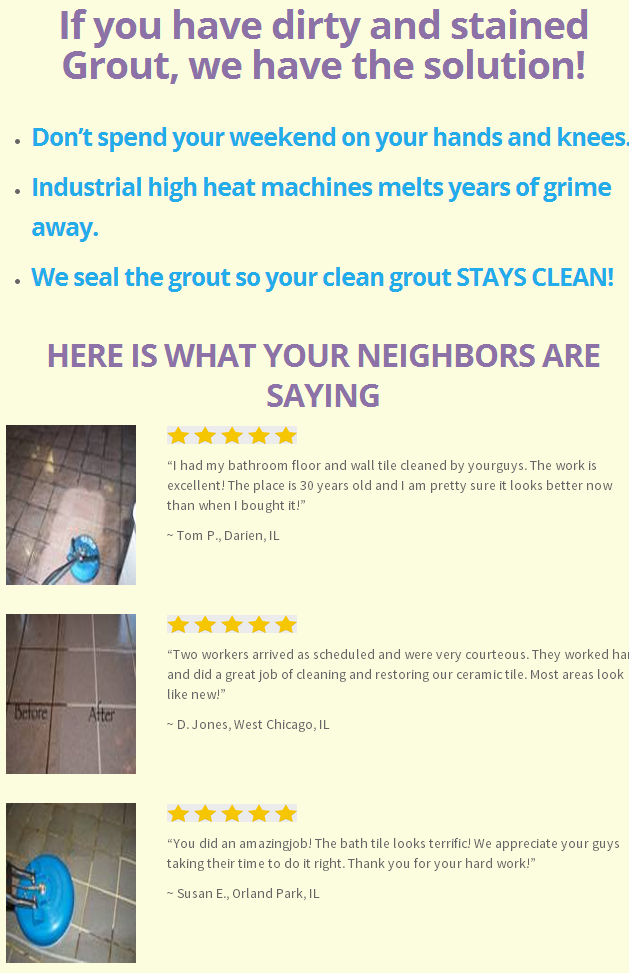 Tile and Grout Cleaning in Naperville Illinois
Dave's of Naperville Carpet Cleaning Service has been proudly offering tile and grout cleaning services in our community for more than 25 years. Tile and grout is an investment in your home or business that adds both beauty and value. Thus, it is important to protect this investment through professional tile and grout cleaning.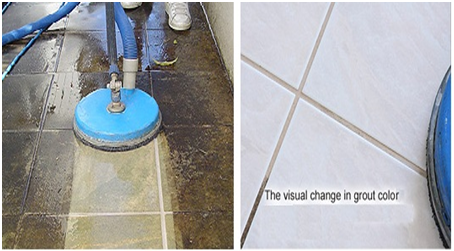 Why Do You Need Professional Technicians
While home or business owners can maintain their tile and grout using household supplies, they still need professional technicians to clean areas that are hard to reach.  Professionals are needed when you really want your tile and grout to be well maintained in order to get the best out of your tiled flooring. Remember that grout maintenance is important if you want the entire floor to be well maintained. Grout is porous and can cause dirt, mold, and other substances to absorb into the grout and eventually the tile. You can avoid spending thousands of dollars on new flooring by calling in professional cleaners to maintain your tile and grout.
Our Cleaning Process
Our tile and grout cleaning process is the answer to your dirty tile and grout problem. We use Turbo Tile Cleaning System when we clean. This is an effective system that uses high pressure, and super high temperature water to remove soil and dirt. With this system, the pores of the dirtiest grout are cleaned properly.
With our Naperville professional tile and grout cleaning, you will be amazed at the big difference we can make in your tiled floor. The process does not end there. Many tile installers don't seal the grout because they may busy or due to liability issues. The best time to seal grout is days after installation of after the tile and grout is properly cleaned. We do professional grade sealing to give your tiled floor a new "showroom quality look."
Save your back and needs and let our professional tile and grout cleaners to do the dirty work!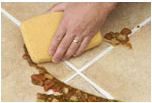 With our cleaning system, you will be amazed at the big difference between the state of the tile and grout before and after we made the cleaning! The process does not end in cleaning your tile and grout. We can do professional grade sealing to keep the tile and grout look clean for many years to come.
We apply sealer as part of tile and stone maintenance. This can minimize deterioration that happens to any tiled floor over time.
We clean nasty garage floors too!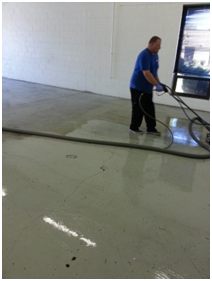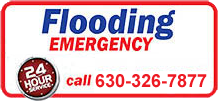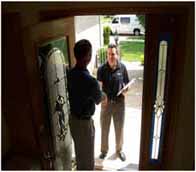 Hello! I want to thank you for taking time to learn more about me and my company. My name is David Gang. My family and I have lived in Illinois our whole lives. A little over 25 years ago I started this family company with my dad and one of my college buddies. I am very proud to have grown Phase 2 Services from one technician and one truck into a company that now includes a large group of wonderfully kind and knowledgeable professionals. In 2008, I lost my dad to cancer, but I believe he would be proud of where the company is today. As the saying goes, "if you love what you do you'll never work a day in your life". Who would have thought this would be my passion. Nobody likes dirt and grime and I am no exception. Every service that we provide, I, myself, have performed countless times. I am directly involved in the training of every one of my technicians and I assure you they share my feelings. Thanks again for taking the time to learn more about me, Dave
Clients Served